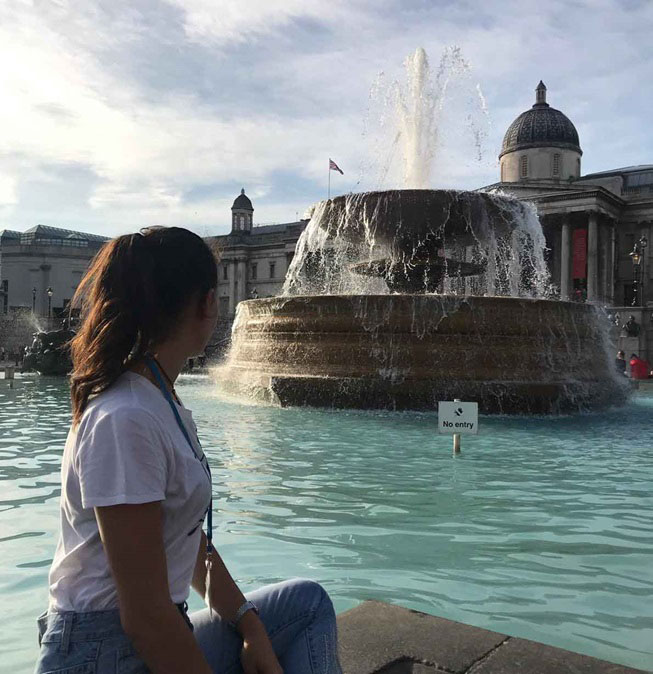 London Soft Landing Camp – My experience
Hi guys!
Here I am to tell you all about my experience on the Soft Landing Camp in London last year.
I left Wednesday 28th August from Milan with other students to go to London for the Soft Landing Camp. For those who don't know what it is, it's a three-day camp, during which you stay together with all the other Educatius UK exchange students, from all over the world. There are various group activities and meetings with lots of tips on how to deal with and live the experience of the exchange programme. We also get to visit London for sightseeing and shopping! The Soft Landing Camp is a great opportunity to make new friends and start to get used to 'Britishness'!
The camp was 3 beautiful, intense days and I made a lot of friends. We stayed at a university campus in London which was very nice, with a huge green lawn.
The first day, as soon as we arrived, we had lunch- the famous British 'packed lunch', which consisted of a sandwich, biscuits, crisps, an apple and water and we were assigned our various rooms. I shared a room with another student and she was very nice. At 6pm we had dinner in the canteen with the other exchange students from all over the world. Honestly, as for the food, I expected much worse- haha! But in the end, we ate quite well. After dinner, in the campus auditorium, the Educatius staff members did an introductory presentation to welcome us all and they divided us into groups according to the geographical area where we were going to be spending the year. I was in the Manchester group, of course, which consisted of 5 Italians and a French girl. We made friends right away and had a great time.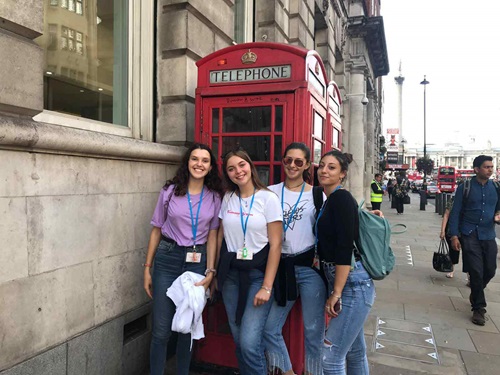 The second day, after a good breakfast, we had some meetings with the staff, during which they explained how the school in England works, how many subjects we can choose, if we want to do the Cambridge English certification exam at the end of the year and finally three exchange students who had this experience last year told us how it was for them. It was very interesting. We then had the opportunity to ask them some questions or clarify some doubts. In the afternoon we went to central London and visited the city. We visited Piccadilly Circus, the British Museum and other famous areas of the English capital and then we had an hour free to go shopping. We then went back to campus for dinner and in the evening we did other activities together, such as a British culture quiz and creating the highest possible structure with 20 pieces of spaghetti, a piece of string, some scotch and a marshmallow! That challenge was very difficult, but we had fun like crazy haha!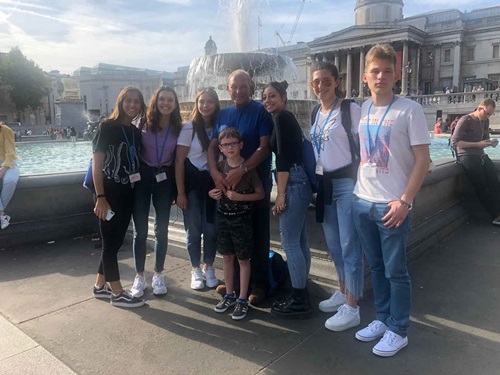 On the third day, we were recommended various cities or places to visit during our stay in England. For example, the Educatius staff suggested visiting Bath or the Manchester United Stadium and other beautiful places. In the afternoon we went to London and in our team we had to play this game called the Photo Challenge. It consisted of taking pictures in central London with a Londoner, with a member of the royal family, with a dog, with the river Thames and finally taking a group photo- making all our photos as original as possible. It was a lot of fun and so that afternoon we went and took all the pictures we needed. We really put so much effort into it that on the last morning we were announced as the winning team- victory! We got some cute London souvenirs as prizes. On the last night, we stayed later in central London and the whole camp group and staff went for a pizza together. And finally, on Saturday morning it was time to pack up and get ready to go. After a last meeting with all the staff and all the other students, we said goodbye and then left after lunch to go to our cities to finally meet our host families.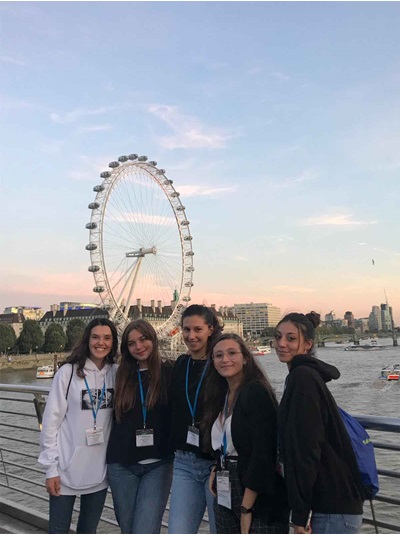 After a few hours on the bus, I finally arrived in Manchester around 6:30pm and was super excited to finally meet my host family!
This camp was really beautiful. I got to meet new friends, start speaking English, get to know the school and England in general much better. They gave us great tips to improve our English and live this experience to the full. I am very happy with how this adventure started and it is only left to live it to the end, appreciating and enjoying every single day and every single moment, which will make it a special and unique year.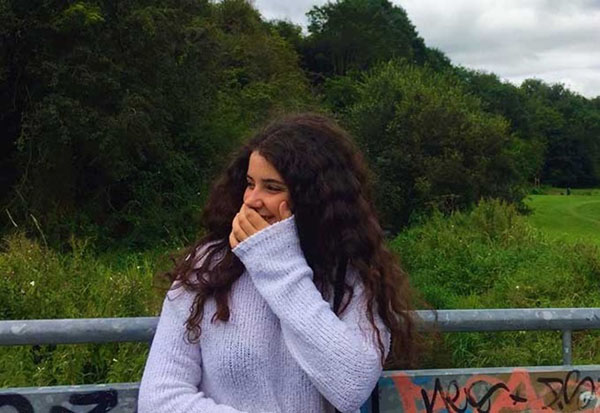 2019.10.15
5 things I learnt during my first week as an Exchange Student in Ireland
Studying in Ireland is an adventure for any high school…
Przeczytaj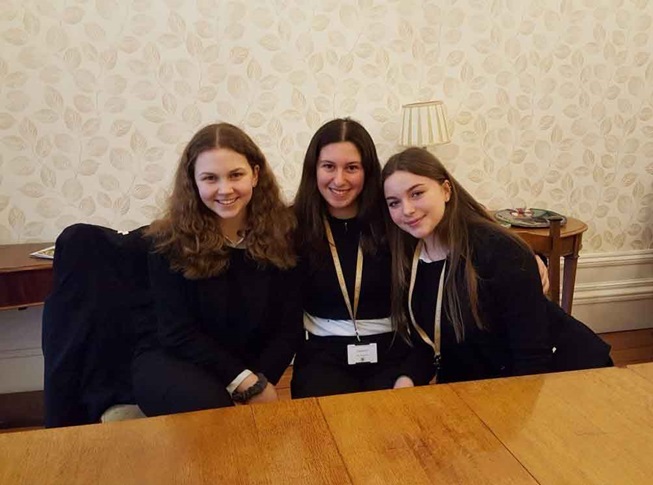 2021.04.02
What is High School like in England?
Here I am with a new post, in which I…
Przeczytaj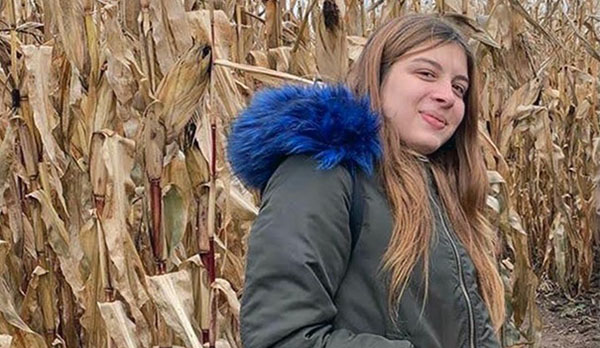 2020.11.17
My boarding experience
Boarding experience at the Northland Scholars Academy in Dunbar.
Przeczytaj