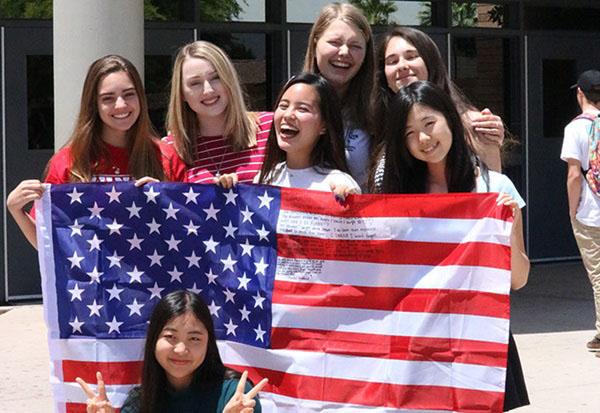 Fashion at American High Schools
Crocs; school spirit days; red, white, and blue. For nearly all high school students—American high school students—, the words in this collage should feel casual. But the familiarity of such ideas does not hold true for all high school students. For instance, Federica Ronzitti, a graduated Educatius international student from Italy, expressed that, "Exchange students…found weird costumes—especially for spirit weeks— [to be some of the strangest outfits worn by traditionally American students]". Her initial foreignism to spirit days became apparent after the first few minutes of our interview. Caroline Spriet, a French international student from Educatius, wrote that, "For me it was strange to see every teen wearing Crocs…because in my country, we almost never wear this in public." Another example observed, of the peculiarity of an "Americanism" to international students. This brings us to our final words in the collage: red, white, and blue. Naturally, these words are tailored towards American high school students, or Americans in general, as they represent the colors of our country's flag. However, I point these words out not to accentuate the peculiarities of American culture in comparison to the cultures of international students. Rather, I do so in order to express the similarities. Both Ms. Ronzitti and Ms. Spriet mentioned the colors of their countries (green, white, and red; and blue—respectively) in response to the question: "What are some meaningful colors to you?" Ms. Spriet wrote that, "In my country, blue is a meaningful color because blue is represented in the French flag (blue-white-red). We can see this color in a lot of sports uniforms such as soccer, rugby, handball… Every sport that represents France wears blue. We call this blue 'national blue'. " Through both of their responses, we can find familiarity in the importance of patriotism—and find comfort in the non-conformity of those (international students) who have returned from their travels abroad.
All in all, it's important to note that the practice of fashion, as a whole, is a method of sharing some of the best quirks of a culture. While I stressed the importance of "non-conformity" in relation to patriotism, I also will note the beauty in intrigue. To finish Ms. Spriet's previous quote about Crocs, she wrote, "I saw people wearing Crocs everywhere at the mall, grocery store, school…But after 3 months I liked them." Her eventual appreciation for the "world-renowned" symbol of casualty only adds to this beauty. Ms. Ronzitti quips, "I really like Gucci style—even if I don't wear them." Once again, we can observe the beautiful impact of culturally foreign fashion on international students, while not observing the practice of conformity.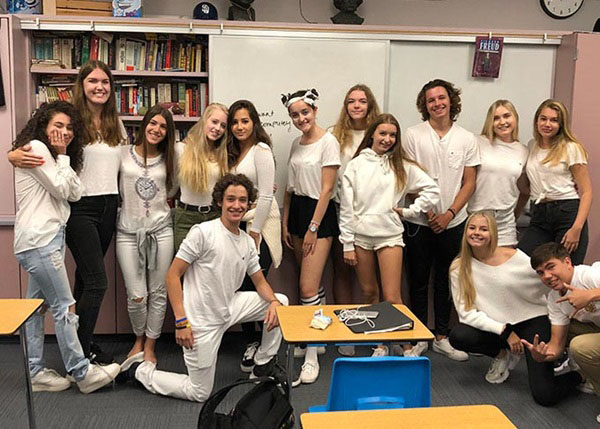 2018.10.23
A US homecoming experience
What is it like experiencing homecoming in the US as…
Przeczytaj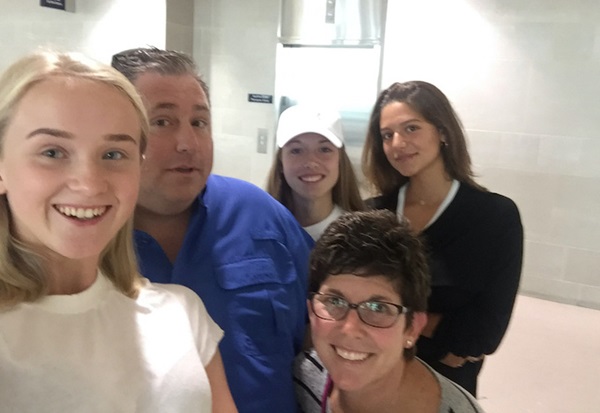 2021.06.14
The American host family experience
Hello, my name is Giulia. I will be speaking about…
Przeczytaj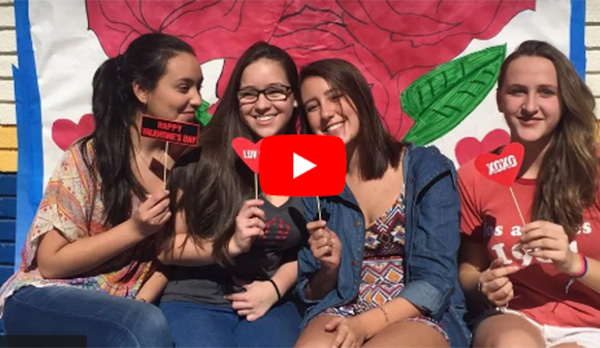 2019.08.09
The best year: My experience studying in California
Victoria feels prepared after her high school study abroad experience…
Przeczytaj